A film Project by NARINE MKRTCHYAN and ARSEN AZATYAN
Directors statement
We called it White Space because we impart several meanings to that phrase.
White space is often neglected, it is literally marginalized on a piece of paper, while in other cases it is also the part that is unwritten, untouched, or unaltered. At the same time, it is a space that is cut off from its surroundings, a zone that nobody needs. The name of the city is also quite significant in this regard – the literal translation of Akhtala, where the events of the movie transpire, is "white space". The city gained that name from the white dust spewed by the copper mine there, which transforms the whole territory into a white space from time to time.
The movie deals with very sensitive material which, at the same time, is hidden, delicate, sometimes invisible – these are characteristics that feature in the lives of almost every adolescent.
Even though it is a very personal story, it also deals with an important social issue, which is addressed through one of the main characters, Sak Berberyan, the owner of the mine and "philanthropist". We have highlighted the issue of child molestation, perhaps the most painful type of violence in human history. It is a kind of violence that results in lifelong trauma and tragedy for the victim.
The main protagonist – Levon, who is subjected to sexual molestation in his adolescence, is unable to escape the mental trauma of that experience. He tries to resist but his age, experience, and social status do not allow him to take action to overcome the cruel reality of events in his life.
In contrast to this, the story features Europe—bright and shiny, brilliant and prosperous—as a hiding place or asylum for that traumatized soul. But even beautiful Europe is unable to heal the wounds that were inflicted on that delicate adolescent boy. That magnificent European country also features a diverse range of approaches and, eventually, everything depends on one person. A person that knows how to display compassion, how to love, someone that can give the young man the opportunity to start living once again.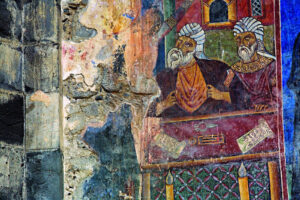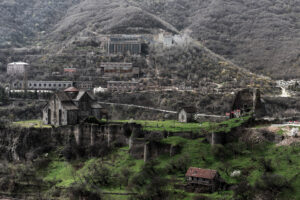 Narine Mkrtchyan, Arsen Azatyan
Narine Mkrtchyan, Arsen Azatyan
Aysor-Plus Film Productions
Aysor-Plus Film Productions
Narine Mkrtchyan, Arsen Azatyan
Nariné Mkrtchyan, Arsen Azatyan
Narine Mkrtchyan, Arsen Azatyan