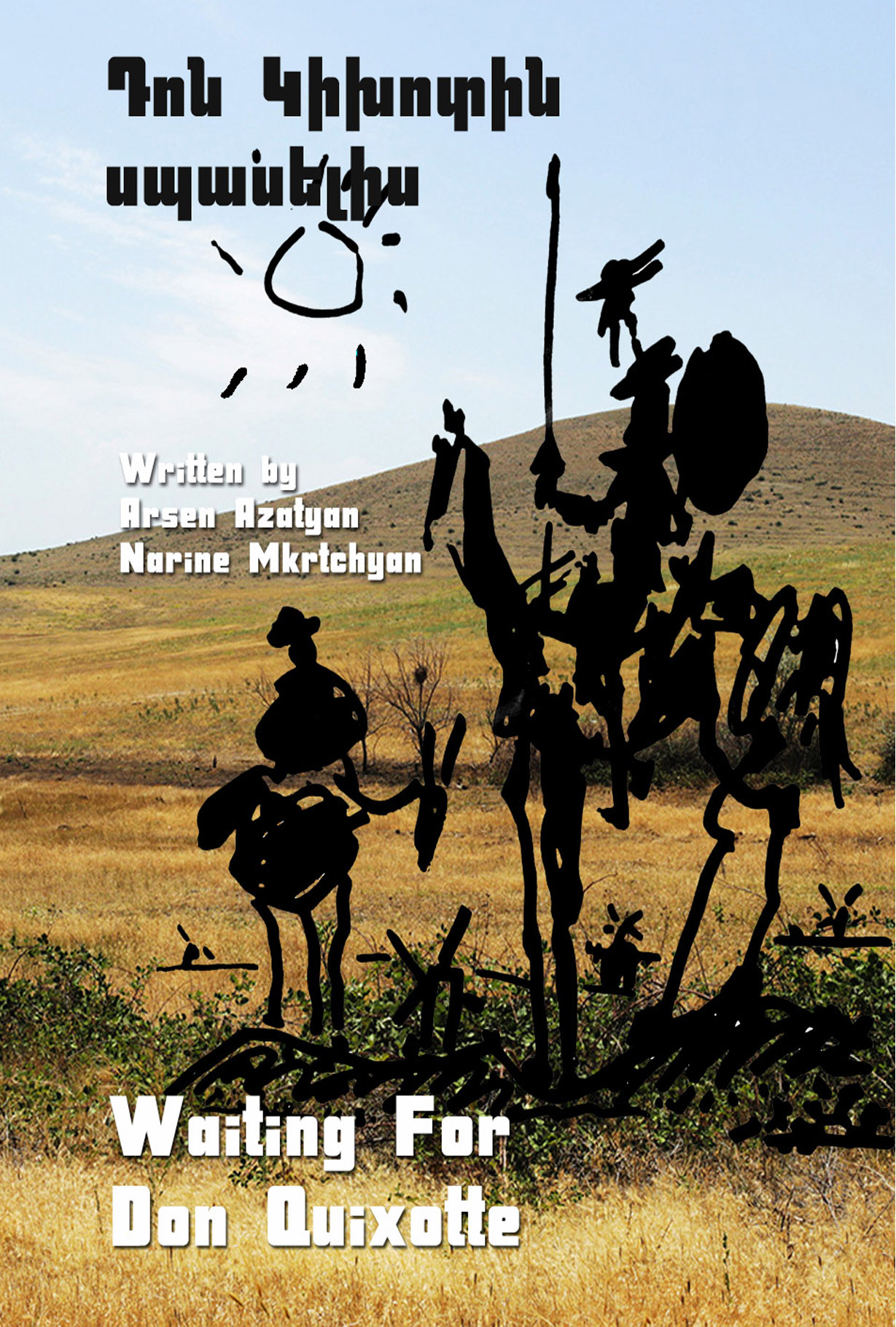 A film Project by NARINE MKRTCHYAN and ARSEN AZATYAN
Synopsis
The concept consists of an analysis of these arduous times after the conspiratorial 2020 war involving Russia, Azerbaijan, and Turkey, which resulted in thousands of victims, people missing in action, those taken prisoner, forcibly displaced, a despairing society, and seemingly helpless authorities, all leading to a need to present bright ideas that could turn into beacons and guide people to the path of unity and survival.
When reality is extremely oppressive and you are part of that reality, you end up, despite yourself, at a loss, and you inevitably seek a hero, a character in which you can believe.
Our protagonists are real people who, on the one hand, ended up (as a result of the war) forcibly displaced, deprived of their possessions, living in austerity and, on the other hand, those that were forced to leave their homes, gardens, fields, pastures to the enemy and live unarmed at the border, within the crosshairs of the hostile troops, going through their day as living targets… These people have been deprived of basic human rights – the right to live, to work, to create… In a word, of their right to freedom.
These people are waiting for a "savior", even an imaginary one, because the reality in which they live is terrifying. And, in this situation, the creative embodiment of Don Quixote, which appears in this film, goes through the whole of history like a red line, proving that there is a thin border between reality and imagination; all one needs to do is believe.
We want to believe that "the people who have turned to Don Quixote" will express their will and find paths to salvation.
The film utilizes news reports and archived material about wartime events.
Shooting has taken place in the various regions of Armenia where these people have settled, including areas of high tension at the border – Shurnukh, Sotk.
The film features protagonists that were forced to change their way of life. We also see what is happening in Armenia today.
The film is unique in the way it transitions unexpectedly between original, fictional scenes and its documentary sections. The fictional scenes have been produced in classic cinematic style, with all the reliable attributes and costumes, including an accurate reproduction of the relevant era.
Narine Mkrtchyan, Arsen Azatyan
Narine Mkrtchyan, Arsen Azatyan
Aysor-Plus Film Productions
Aysor-Plus Film Productions
Narine Mkrtchyan, Arsen Azatyan
Edgar Mesropyan
Arsen Azatyan
Nariné Mkrtchyan, Arsen Azatyan
Armen Abelyan
Arman Mejlumyan
Maren Marais
Jean-Louis Duport
Antonio Vivaldi
Narine Mkrtchyan, Arsen Azatyan